The 6th graders spent time in a morning assembly learning about the importance of Veteran's Day.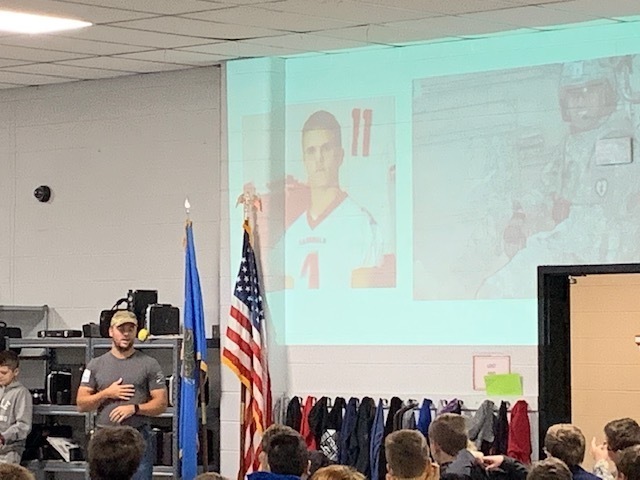 Sgt. Grant Shafer speaking to the 6th Grade about his time in the U.S. Army. Grant is a 2002 graduate of Collinsville High School. He completed 3 tours in Iraq with the Army.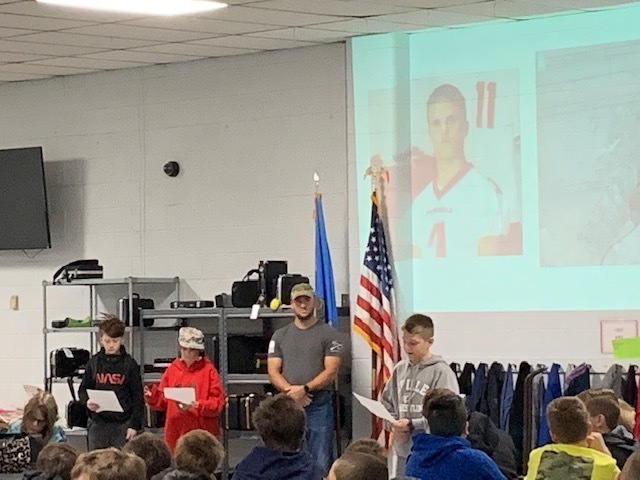 Hunter Linzy, Mackenzie Holtzclaw, and Dez Nichols shared information from the Department of Veteran's Affairs about Veteran's Day. These students, along with many other students, have parents that are Veterans.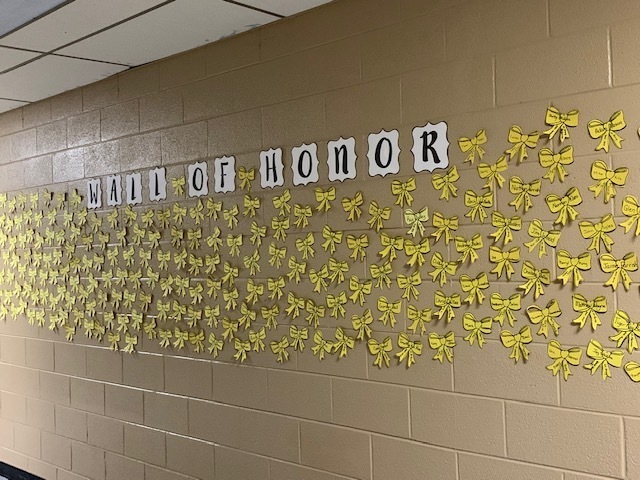 6th Grade Social Studies classes have been making yellow ribbons for the Wall of Honor with the names of family members that are currently serving or have served in the U.S. Military.
To all of our Veterans, thank you for your service and Happy Veteran's Day from Wilson 6th Grade!