Mayor Bud York was accompanied by the Home Representatives Club on February 28, 2020 to present awards to the 3rd grade People's Choice student winners of the Main Street Patriotic Art contest. 1st place was awarded to Lily Magee; 2nd place was awarded to Christian Ramirez-Lloyd; and 3rd place was awarded to Landon Franklin.
The Collinsville VFW, American Legion Post #2, and Collinsville Masonic Lodge #165 members displayed the 3rd Graders' artwork on the Main Street storefront windows. Ballots for the People's Choice were provided at each location, and The American Legion and Masonic Lodge donated $50 for prizes.
Pam Polk, Collinsville City Manager, and Melodie Batement with the Home Representative Club presented 3 trophies for the top 3 student's artwork. The recipients were Ella Lakey, Delainey Seeden, and Eden Rosser.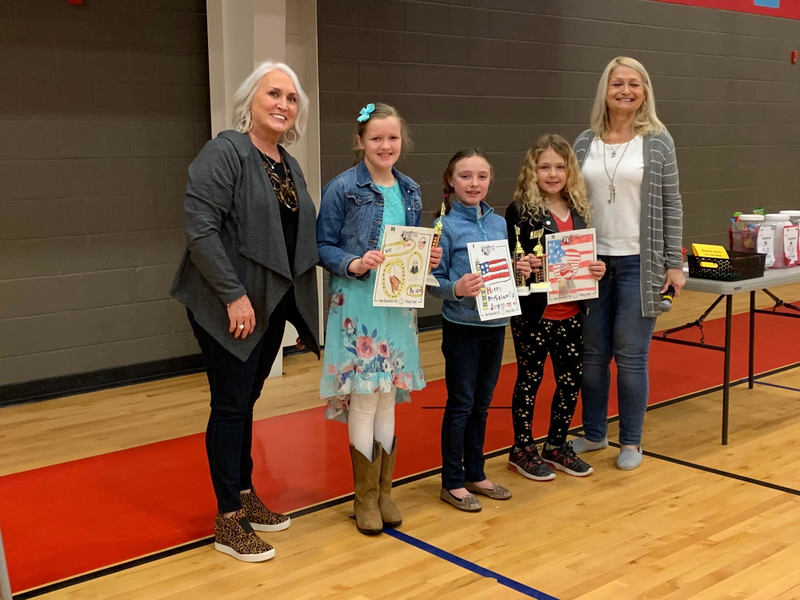 IT'S' GOOD TO BE A CARDINAL!